Treasures Baldwin Stores Combination
Better Together – One Place for Baldwin Treasures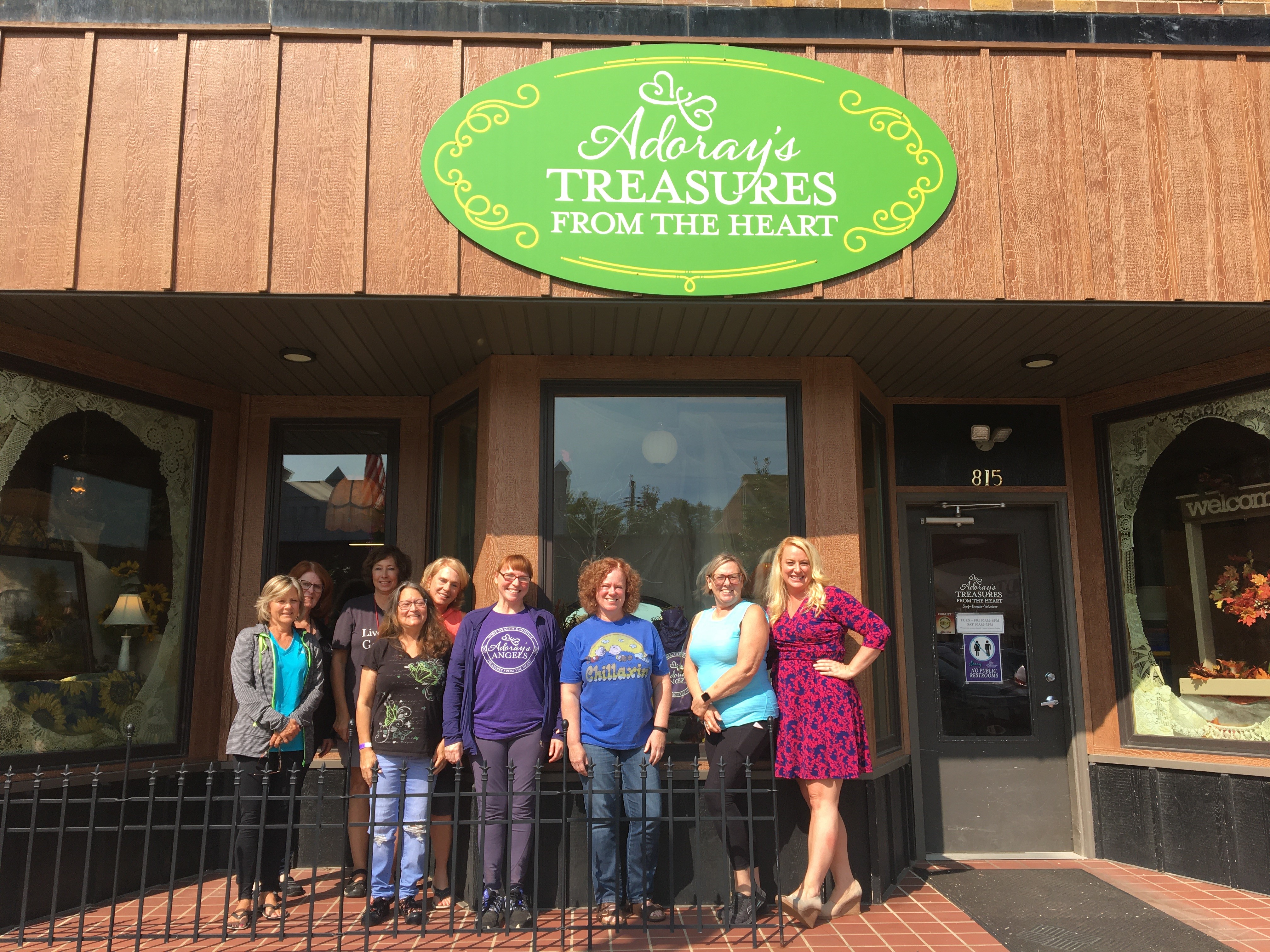 The mission of Adoray Home Health & Hospice is "Partnering to improve the quality of life throughout serious illness wherever you call home." As a community-based not-for-profit, our mission is achieved through the support of our community and our fundraising stores, Adoray's Treasures from the Heart. The Baldwin stores are currently in two physical locations across from one another on Main Street. This setup is creating consumer confusion and adding extra costs to Adoray's bottom line.
Key Messages
Eliminating Consumer Confusion for a Better Experience
The current structure of two physical locations creates consumer confusion about where to donate, which store has what items, and specific sales promotions. Combining the two stores will create one place for all Baldwin's Treasures. There will be one point of location to shop, donate and support the Adoray Mission.
Fiscal Responsibilities to Better Serve our community
With two physical store locations, there are two sets of bills for all the general operating expenses which include insurance, utilities, garbage, and maintenance. Combining the two stores will allow Adoray to put half of these costs back into our Mission and provide more patient care in our community.
Improved Facility and Process for the Future
The plan is to sell the Treasures 1 (868 Main) location and have one shop with all Home Goods and Clothing at the Treasures 2 (815 Main) location. Adoray would sell the Treasures 1 building, allowing for a new business to come to Main Street and bring even more services to our great community. It will also provide Adoray with the funds needed to sell the building to reinvest in the Treasure 2 location. This will create a more modern and safer environment for our staff, volunteers, and the community. Through the remodel of the Treasures 2 location, Adoray will be addressing issues with our donor experience when dropping off their donations. This will also streamline the process of how donation items are currently processed and accepted to create a more efficient flow for the staff, as well as the donors and shoppers.
Same Team with a Bigger Dream
Through the joining of our two Treasures Baldwin stores, all Staff and Volunteers will stay on and in their current roles. Bringing our two talented teams together into one place will allow for greater collaboration and creativity. This makes the experience even better for our customers while they are shopping for their Treasures!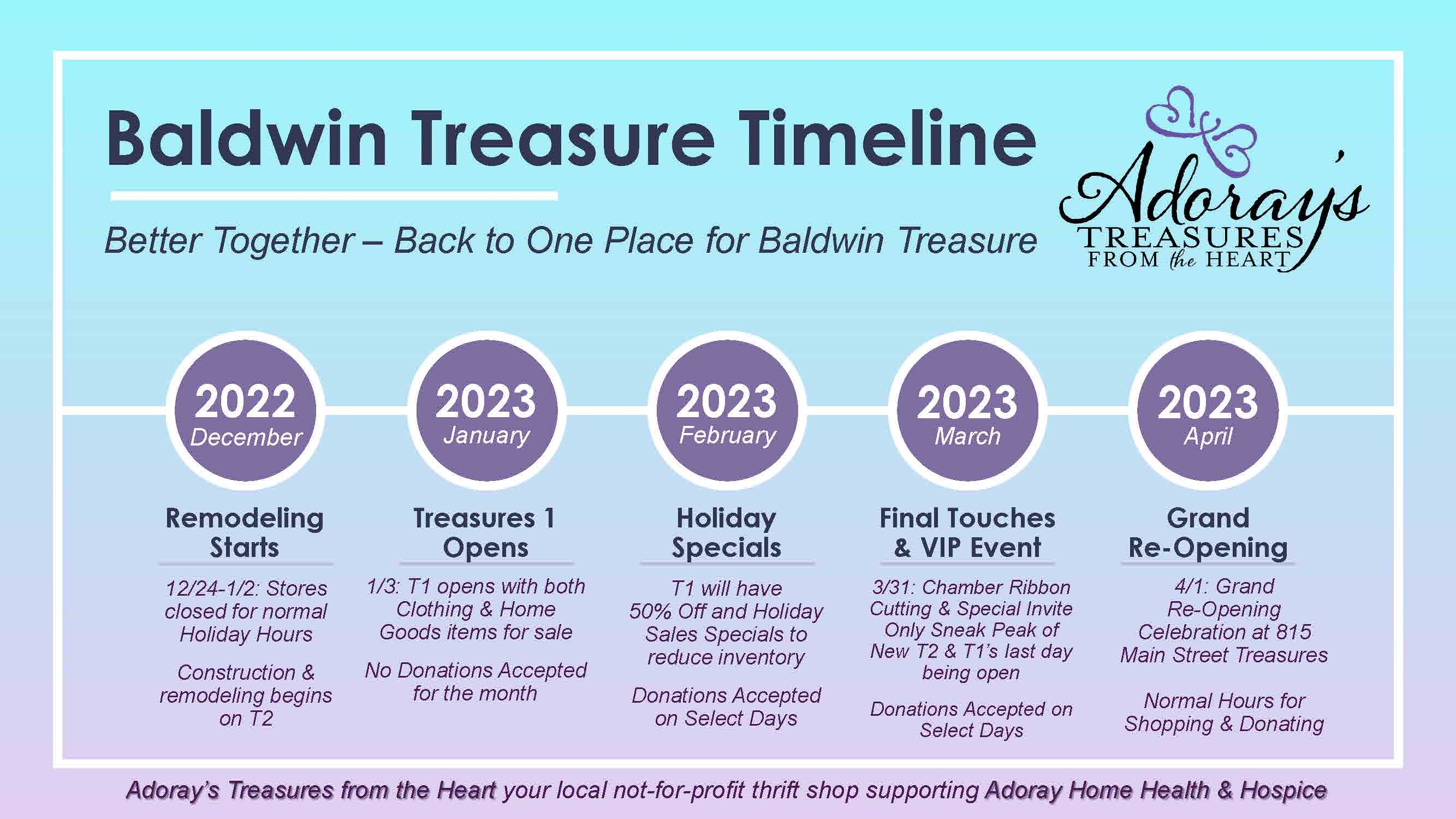 Adoray will be announcing this exciting news to the community with a press release in the local papers next week.
In this month's episode hear more about Adoray's Grief Support Program and the upcoming Grief Support Events.
Are you looking for additional support recently? Water of Grace - Light of Hope and Adoray Grief Support Event is one week away and the perfect opportunity for our Adoray Team to support you, even if you are not a patient or family member we serve. We encourage family, friends, and community members alike to join us for this special event as we honor loved ones who have passed through music, symbolic remembrance, readings, and prayers. Adoray bereavement team members will be available after the event for individual grief support.
________________________________________________________________________________________________
Adoray's Coffee with Care Program!

Help make Western Wisconsin a healthier place for everyone by supporting
Adoray's Mission and helping care for our community.

By joining Adoray's Coffee with Care you are a part of something bigger than just donating to a great cause. You are directly helping care for your neighbors as they journey through the stress and symptoms of serious illness. You will receive a Coffee with Care travel coffee cup to show that with each drink you are making a difference.

You will also receive a monthly e-newsletter featuring:
- Monthly Coffee with Care videos
- Be the first to learn about new services and events
- Specials at our Adoray's Treasures from the Heart Fundraising stores
- And learn about all the great things you are helping make possible in your community
At Adoray, our goal is to offer resources for those going through personal losses and remind others to support people in their own lives that are grieving. Pictured here is our August 2022 Beyond the Wings Grief Support Newsletter – just one of the many resources Adoray supplies for bereaved families. Please share this resource with others in your own network that could benefit from this information.
To read this newsletter and learn more about our Grief Support program here at Adoray please visit our website at the link below. If you are in need of additional grief support – please reach out to our Adoray team. 💜
Adoray's Teddy Bears from the Heart
We were "beary" excited to celebrate Teddy Bear Day with our hospice patients
thanks to the generosity of one of our amazing Volunteers!
Last week, Adoray Home Health & Hospice delivered mini Teddy Bears to help bring joy to our Hospice patients with our Blooms of Joy program. All of this was made possible thanks to one of Adoray's wonderful volunteers. We are thankful to Connie Demulling for the generous donation of Boyd's Bears to Adoray's Treasures from the Heart Stores and Adoray. For many years Connie and her husband Jim supplied Boyd's Bears to hundreds of deserving folks. They shared them with local churches, nursing homes, charitable groups throughout the Midwest, and missions overseas. When Jim passed away suddenly, Connie decided it was time to share the remaining bears with several non-profits and charitable groups. Adoray was blessed to be a recipient of this generous gift. The good works of Jim and Connie will continue through this generous donation as we share these bears with our patients and through our stores. Please join us in Thanking Connie (and Jim) for all their generosity and kindness to our communities!
This month's Blooms of Joys was all made possible thanks to Family Fresh in River Falls donation of flowers. We are truly grateful to Family Fresh in River Falls for donating dozens of beautiful red roses and greenery.
Read more at the link below.
#NationalTeddyBearDay #Hospice #makingadifference
Check out these adorable Remember Me items an Adoray volunteer-created by hand for loved ones to cherish for years to come. 💛💚 We are so thankful for our volunteers that create these lasting memory items for our patient's families and loved ones. #hospice #memories
We have had two We Honor Veterans Pinning Ceremonies for Adoray Hospice patients recently.
Johnny Aldridge
Marine Veteran
Lyle Gunderson
Army Veteran
Happy Birthday to all of our September Volunteer Birthdays!
BRUCE ROSAND - Sep 2
KATHY STRAUSS - Sep 2
Bonnie Roettger - Sep 4
DARLENE KONGSHAUG - Sep 4
Marloyen DeLaine - Sep 5
SUE GAVIN - Sep 5
LINDA GILL - Sep 7
MARY ANN JOHNSON - Sep 8
Rebecca Dostal - Sep 9
STEPHENIE MODE - Sep 18
MORIAH KLEJESKI - Sep 22
Mark Wespetal - Sep 22
GAIL POSSLEY - Sep 23
Jane Scholz - Sep 23
LINDA HOLM - Sep 24
RUTH WHALL - Sep 27
PAT SAWYER - Sep 2
September Hospice Volunteer Updates
Time flies! The month is to the halfway point! September in my household always feels like a time to reset life. Schools are back in session, days regain a steadier rhythm, and the work in the garden results in a bountiful harvest.
Plans put in place for the Volunteer program during the summer are also bringing forth fruitful results: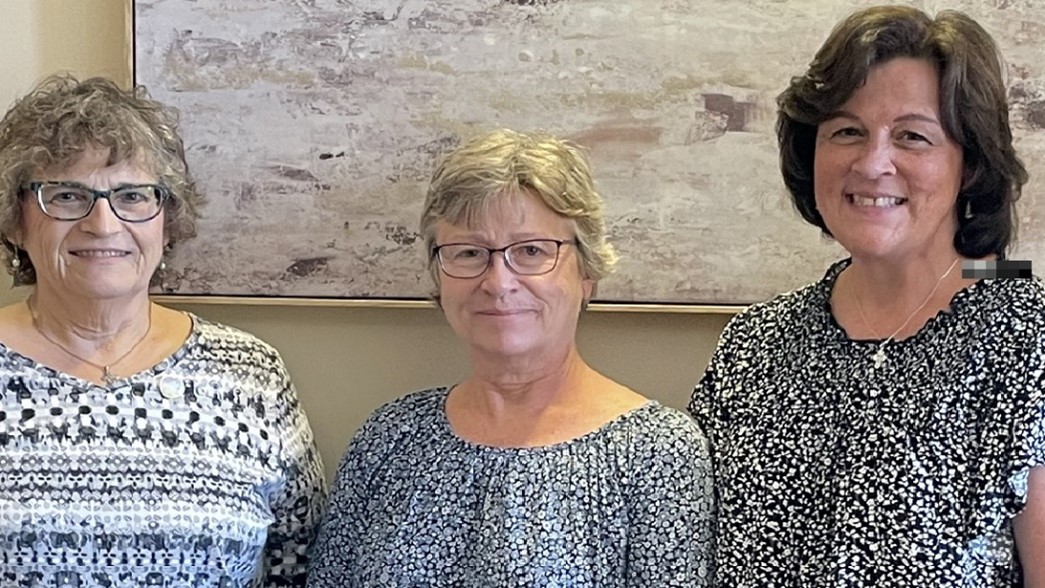 Left to Right: Joan Nabbefeld, Kim Patterson, Desiree McBride
Four Adoray veteran clients were honored in ceremonies through the We Honor Vets program.


A community memorial service will be held in Amery next Tuesday, September 20, at 5PM. The themes of water and light will be incorporated into this lovely event in memory of those who have passed. All are welcome to attend.



Your strong commitment to serving resulted in 103.05 hours, equaling 9% of total patient care hours!!!
Your dedication and excellence as a team is reaping great benefits. Thank you!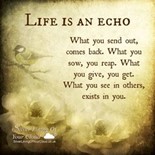 Kathy Metcalf
Hospice & Office Volunteer Coordinator
Contact Information
Office: 715.629.1888 ext. 213
Direct Cell: 715-928-9904
Email: k.metcalf@adorayhomecare.org
My office hours are Monday- Friday, 8am-4:30pm. Please reach out anytime.
Hospice Volunteer Spotlight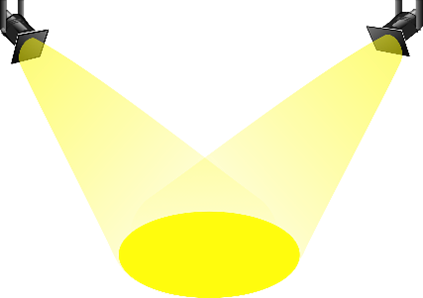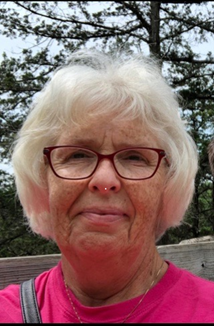 Lois Van Someren is our hospice spotlight of the month. She has faithfully served Adoray from her home base in Amery for over a decade. She originally became part of the program because she had experienced care throughout her father's illness and felt called to help families in crisis. When asked what she enjoys about her role she commented, "I love older people. I find them interesting. I think that I am a good encourager and listen." Although she gives her time primarily as a Companion Volunteer, she is also musical and frequently sings hymns with one of her current clients. In her spare time, Lois enjoys grandparenting as well as her house plants and reading. Thank you for your dedication to Adoray, Lois. Your steadfast contributions make a difference!
Hello to all of our terrific Treasures Volunteers! Summer is at its end and many of our volunteers are coming back to us after vacations and extra events. Please be assured that we all are happy for the time you take to spend with family and friends. Thank you for being flexible and understanding when our staff have been out doing the same. It's a joy to be able to spice up your routine and enjoy life! As many would agree, it's nice to get back to your regular routine and come back to your everyday "family". Each and everyone one of you and our staff contributes to the blessed connection we have as a Treasures Family. I really appreciate the time you are with us to make things successful, but also, the relationships you are a part of with all of us. Every helping hand, giving spirit, excitement for a wonderful day, a warming smile, and a joyous laugh all make our day so bright! As Fall will soon be approaching and chills in the air come, you already make us feel warm inside all year round!
Lisa Aurandt
Treasures Stores Volunteer Coordinator
Lisa Aurandt
Treasures from the Heart Volunteer Coordinator
Contact Information
Direct Cell: 715-928-9905
Email: l.aurandt@adorayhomecare.org
Imagine my surprise and delight when I asked a volunteer for a question for the Volunteer Newsletter and her response was, "Why do you all have so much fun?" Visiting the stores often, I see and hear firsthand the sounds of laughter and witness true friendships develop. I am happy to say, witnessing laughter and sharing between the volunteer, staff & customers is a daily occurrence. Why? Each of us probably has a different answer. I believe in part, it is because we have a common interest in helping others, being of service to our communities and we love Adoray.
Traditionally speaking, volunteering can be broadly defined as donating your time – usually to or for a good cause. However, there are many ways you can volunteer. So many, in fact, that it can be hard to choose how, when and what cause to volunteer your time to. We are truly humbled that you have chosen Adoray and Treasures. Each day that you share with us is a gift. You are making a difference in the communities you serve and touching people's lives. Thank you for sharing your smiles, your joy and all your hard work.
This month we highlighting one of our very own volunteers – who won "Most Admired Senior Citizen" at the Pierce County Fair last month. Audrey is a regular volunteer at our River Falls Adoray's Treasures from the Heart store. Adoray is so thankful that Audrey has chosen to donate her time and talents to Adoray. Our volunteers are crucial to ensure Adoray can achieve our MISSION of "Partnering to improve the quality of life throughout serious illness wherever you call home". Thank you & Congratulations Audrey – from all of us at Adoray!
-The River Falls Treasures Team -
___________________________________________________________________________________
River Falls' Monthly Volunteer Drawing Winner: Magdalena Pala
Baldwin Treasures 2
Diane Erickson is the winner of the monthly Gift Certificate & our September Spotlight.

When asked:
What do you enjoy most about Volunteering @ Treasures?
"The wonderful people and interaction with the customers."
What was the last book you read?
"The Splendid and The Vile" A Saga of Winston Churchill
(I didn't want to know about his political life, but his personal life).
What is your favorite Hobby?
"Cooking and Gardening."
Where is the next place on your bucket list to travel to?
"Alaska"
_____________________________________________________________________________________
Baldwin 2's Monthly Volunteer Drawing Winner: Diane Erickson
A story shared by an Adoray's Treasures from the Heart Shopper:
My sister was frantically looking for a hurricane to harbor a wedding candle. She and her husband lit this candle when they were married and now it would be relit at her daughter's wedding. Online, Hobby Lobby, Goodwill, Savers, Home Goods were not showcasing anything even close to what was needed. While talking with her about the dilemma, I suggested a look at our local Osceola Adoray's Treasures from the Heart shop. Once there, I started at the front of the store carefully scanning every shelf for the much-needed hurricane. And then, I saw it sitting proudly on a shelf with the other home decor items. The perfect tall clear glass hurricane was resting on its very own stabilizing plate. I couldn't get to that shelf fast enough! While hovering around it to make sure no one else would see it, I sent a picture to my sister. When I heard her yell "that's it ", I knew it was time to purchase. During the outdoor candle lighting ceremony, it proudly protected the wedding couple's flame. And, how it saved the day will be a story that is retold many times! Thank you Adoray!
Make sure to enter your name in the drawing EACH TIME you volunteer at
Adoray's Treasures from the Heart for a chance to win the monthly drawing at each store.
Virtual Suggestion Box
Do you have ideas on how to make Adoray a better place to work and care for patients? Submit your ideas using the virtual suggestion box. This box will be monitored daily and will be forwarded to the appropriate manager for action.
Adoray Home Health & Hospice
990 Main Street, Suite 1, Suite 1 | Baldwin, Wisconsin 54002
715-629-1888 | a.bettinger@adoray.org